Nikka From The Barrel (500ml / 51.4%)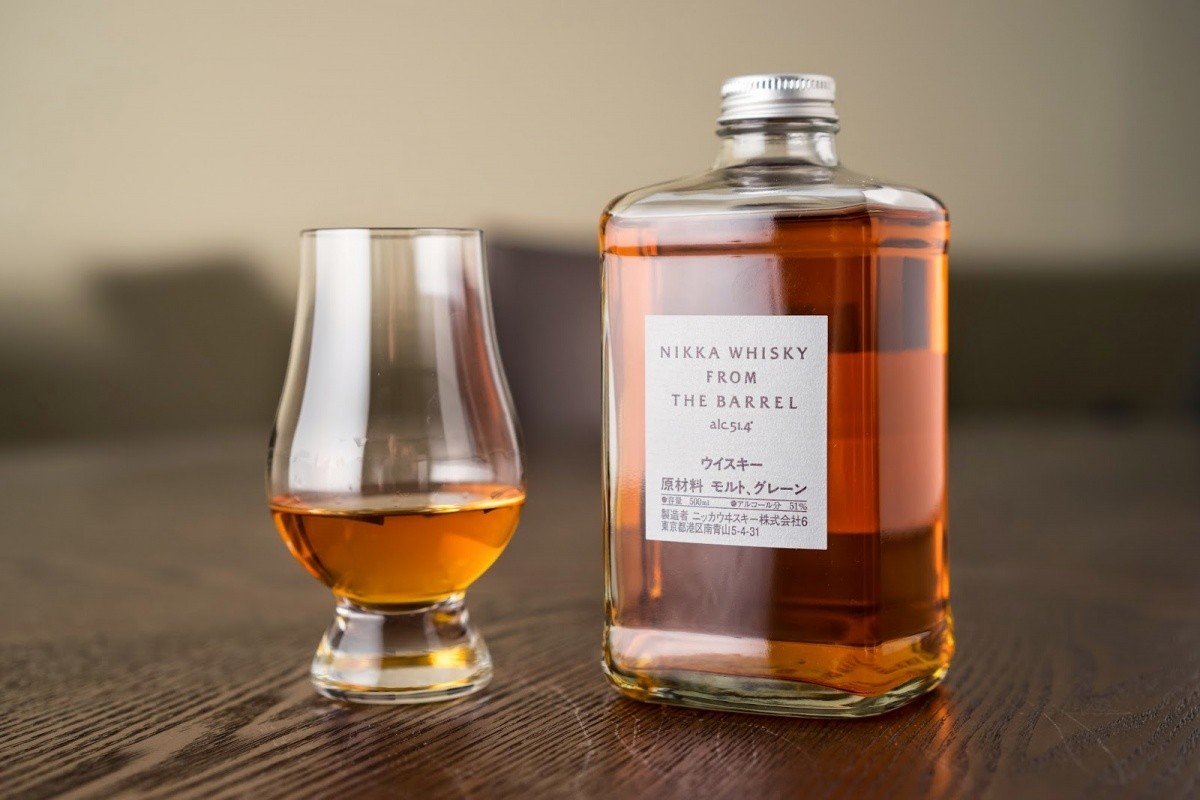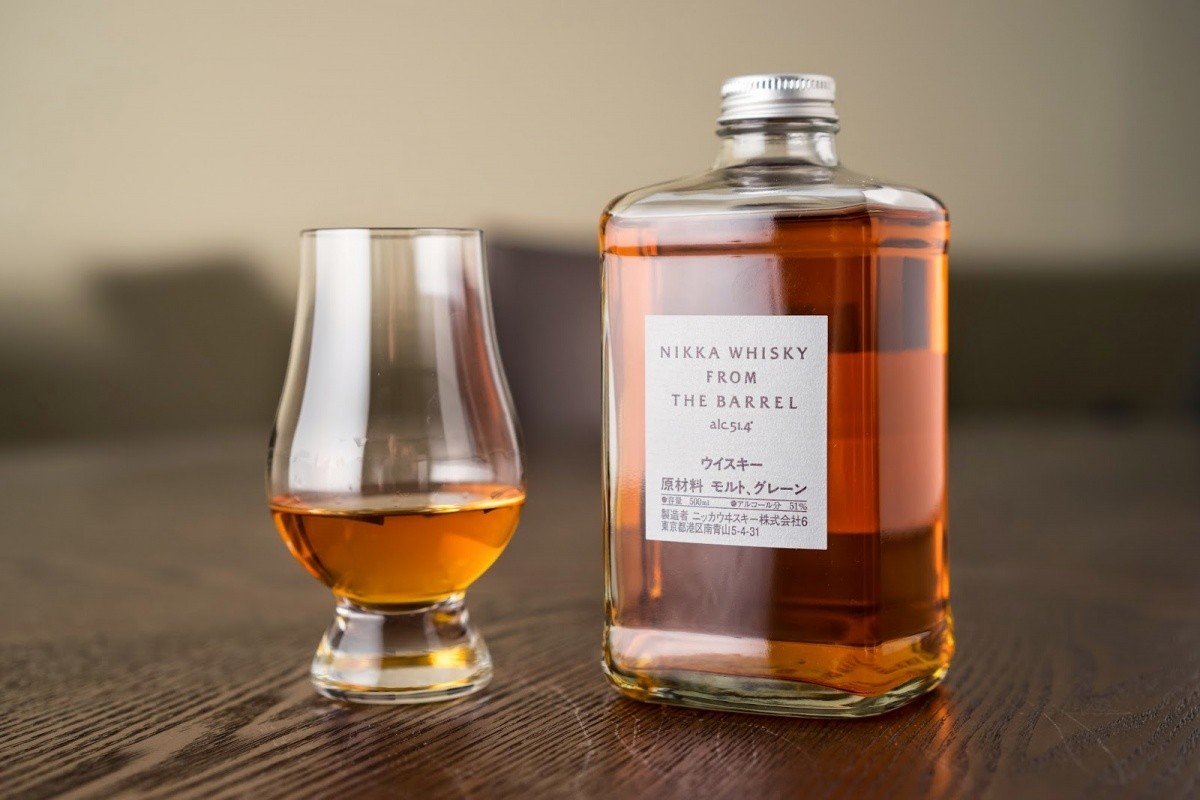 sale
Nikka From The Barrel (500ml / 51.4%)
500ml / 51.4% ABV
This unique bottling of 'From the Barrel' is a blend of malt (from the Nikka Yoichi distillery) and grain (from the Nikka Miyagikyo distillery) whiskies that are hand selected, blended together and then reintroduced to a first-fill bourbon cask upon their marriage. The result is a blend that possesses a distinctive personality.
Tasting Notes (www.scotchnoob.com)
Nose: Pear drops, tropical fruits (kiwi or starfruit or something), and a lot of green banana. The aroma is, as expected, powerful and tends to crawl up your nose if you get too close. There is complexity to be had here – underneath that domineering banana note resides a nice depth of oaky sweetness and a hefty dose of malt.
Palate: Wow, take small sips of this. Concentrated and robust, with loads of tart fruits and brash, fiery alcohol. I wouldn't call this particularly mellow, but the oakiness is in excellent balance with the fruit, and the high proof makes it dance on the tongue.
Finish: The dominant note turns to caramel. Very nice. Caramelized banana? A bit of barrel tannin – a hint of bitterness – creeps in at the end.
With Water: Water adds a bit of vanilla to the nose, has a bit of a taming effect on the tongue burn (a bit), and might amp up the tartness on the finish. Water certainly doesn't hurt, here.
Overall: This is, I think, my first cask-strength blended whisky. The high proof seems to minimize the flavor of whatever grain whisky is present, for me. I get a ton of delectable fruits (most of which are tart, my favorite kind of fruit notes in whisky), excellent balance of wood and malt sweetness, and a proof that's just the right amount of intensity straight-up, but can also handle some water. Nice stuff, even with the dominant banana notes.